Stalker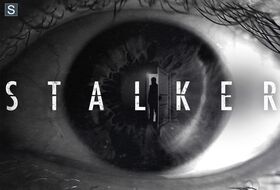 }}
---
---
Aired
October 1, 2014 - May 18, 2015
---
---
---
---
Stalker is an American drama television series about detectives who investigate stalking incidents – including voyeurism, cyber harassment and romantic fixation – for the Threat Assessment Unit of the LAPD.
It aired on October 1, 2014 and concluded on May 18, 2015. The show was cancelled on May 8, 2015, ending the show with one season.
Main article: Episode Guide
Ad blocker interference detected!
Wikia is a free-to-use site that makes money from advertising. We have a modified experience for viewers using ad blockers

Wikia is not accessible if you've made further modifications. Remove the custom ad blocker rule(s) and the page will load as expected.